Bogside Paddy / Petrol Bomber Battle Of The Bogside 1969 Statue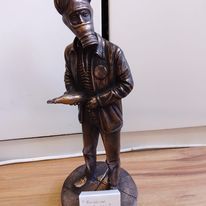 Bogside Paddy / Petrol Bomber Battle Of The Bogside 1969 Statue
Bogside paddy/Petrol Bomber, this statue was inspired by the mural that can be seen in the Bogside are of Derry .
PLEASE NOTE- These items take 20-25 days  before dispatch.
PLEASE NOTE- due to rising costs of safe delivery and shipping costs, we are no longer able to send abroad. LOCAL COLLECTION/ LOCAL DELIVERY ONLY.