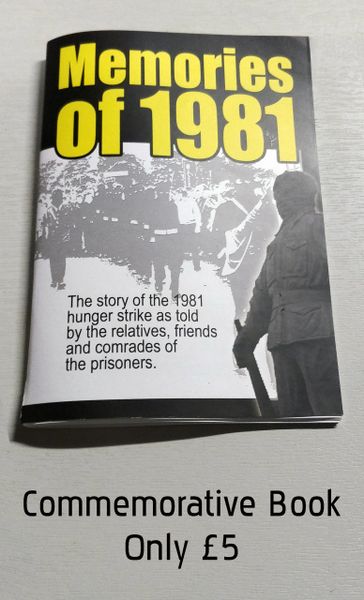 Memories of 1981 Book
The story of the 1981 hunger strike as told by the relatives, friends and comrades of the prisoners.
Originally published in 2001 as part of the twentieth anniversary of the 1981 hungerstrike. It has now been reprinted.  
Contains 70 pages of stories, bios, memories and backgrounds relating to the 1981 hungerstrike. 
Exclusive to Siopa Doire.